Covid-19 update
Over the last few week's we have been working hard to support our clients with all types of HR and Health and Safety advice related to the impact of Covid-19. Sane Solutions is working to become an Accredited Provider for Regional Business Partners This involves working with the Government to support the regional business community. We recommend that all small businesses who need any type of business advice register with Regional Business Partners to gain funding for these services at a time when you really need them. (https://www.regionalbusinesspartners.co.nz/).

Sane Solutions has been supporting it clients during the Level 4 lock-down period with workforce planning, change management and downsizing, changes to policies and procedures and performance management, resolving conflict and disputes and all types of health & safety issues. We will continue to work with clients around the clock to help them sustain this difficult period and come out shining.

We want to wish you all the best and thank you for your ongoing support during this challenging time. To pinch a line from our Prime Minister 'Together we will beat this'.
Jan returns to Sane Solutions
It is with great pleasure that Jan is welcomed back to Sane Solutions. Jan was the founding director and her return brings a wealth of knowledge mached by few in the Human Resourses profession.

Jan has worked inhouse at Mercy Hospital for approximately two years as the People and Capability Manager.

Nothing would give Jan greater pleasure, that to catch up with her former clients for a coffee and a chat to see how they are going (0210749031).
Jan Samuel takes up a new challenge at Mercy Hospital.
Jan Samuel the founding director of Sane Solutions is excited to take up a new challenge, working for Mercy Hospital. The new position requires her to be part of the Exective Leadership Team with the job title; People and Capability Manager.

Jan stated; "that it is not often your dream job comes up and when it does you have to go where your passion lies".

Sane Solutions will miss Jan greatly, however I am sure that she will continue to provide some guidence and support, when time allows.

Tom Samuel (Director Sane Solutions).



Tom Samuel, completes Diploma in Occupational Health and Safety.
It is always sasifying to complete something and finishing the Diploma in Occupational Health and Safety (level 6) gave me that special feeling. I must say that studing through SIT (distance learning) was generally easy, stress free and cost effective.

I would reccomend distance learing at SIT to anyone who is employed in the Health and Safety industry and wants a serious qualification.

The only question I am left with, is what to study next, as I do miss completing my reqular assignments.
A very Merry Christmas and the Sane Solutions Web Launch Party!
The launch party was held on Friday 13th November at the Turboplex (or 'plex as it'a known) which is Turboweb's Vogel Street Headquarters. Turboweb worked with Jan to design and develop the company website, successfully making it user friendly for the business as well as appealing to clients.
A great night was enjoyed by all! Turboweb Managing Director Paul Southworth introduced the new website and outlined it's features for attendees. Sane Solutions Director and Principal HR Specialist, Jan Samuel then introduced the newest Team members - Tom Samuel (Director, Training Assessor and H+S Specialist) and Jane Riley (HR Specialist) to clients who then got to mingle and meet one on one over food and drink.
Inspired pantry provided the delicious catering for the event and good wine, beer (or, for the drivers, grape juice) was enjoyed by all. Guests were presented with a wee goody bag on leaving.
A special mention of thanks goes to Gina for her post-party clean-up support !
A big thank you to everyone who attended the event and wishing all our clients and friends a very Merry Christmas and all the best for 2016!
Mediation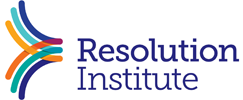 In recent months Jan has gained accreditation as a Mediator from Resolution Institute (Leadr/IAMA) and is now enjoying gaining more experience in this area. Jan is looking forward to completing the Family Dispute Resolution training in Auckland on 25 November.