Who are we?
Jan Samuel - Founding Director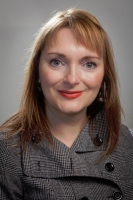 Jan has worked in human resource management internationally for over 25 years, the last 18 years predominantly in New Zealand. Jan is now working permanently in an in-house role as Director of People and Capability for Mercy Hospital.
Her strengths in the areas of are:
strategy, policy and systems development
leadership coaching
performance management
industrial and employment relations
conflict resolution
Change projects
Previous employment history
Prior to setting up Sane Solutions Ltd, Jan spent four years as the HR Director of Presbyterian Support Otago with 1200 employees, managing the HR, capability and development, payroll, health & safety, culture and change management.
In New Zealand Jan has also held senior HR advisory roles for the Otago District Health Board, Acting HR Manager for Southland District Health Board. HR Advisory roles and Acting Area Manager for Department of Conservation and HR Advisory position with the University of Otago.
Professional Qualifications:
Accredited Mediator- LEADR/IAMA
Graduate member of the Corporate Institute of Personnel and Development, UK
Degree in Management - University of Otago
Tom Samuel - Director, Training Assessor, Health & Safety Specialist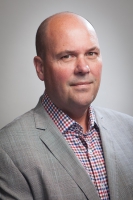 Tom joined Sane Solutions Ltd over two years ago as Director after a 28 year career with the Department of Corrections in a range of roles. Tom has been working with clients establishing health and safety systems and processes, accident investigations, change management, employment investigations, remuneration and bargaining, providing assessment and moderation.
Tom has loved the last two years and has significantly added to his 12 years management experience and 8 years in health and safety, even completing a Level 6 Diploma in Health and Safety Management.
His key skill areas include:
health and safety management
All aspects of HR and change management
performance management and employment investigations
adult learning, training assessment and coaching
training design, presentation and facilitation
Previous Employment History
While working with the Department of Corrections his activities included: leadership and management of staff, health and safety, security, prosecution, employment issues, and contract negotiations.
In the last 6 years of his time with Corrections he has focused on adult learning, training design, delivery and NZQA assessment up to level 5 on a wide variety of subjects, throughout New Zealand.
Qualifications and Professional Learning:
Currently studying a Diploma in Coaching (level 6)
Diploma in Health and Safety (level 6)
Certificate in Adult Learning in an international environment (level 5)
Certificate in Health and Safety (level 3)