Details
Our Clients are based in all sectors and range from the very small 2-3 employees to large organisations with 4,000 plus employee's. We have clients based in Dunedin, Invercargill, Queenstown, Christchurch, Wellington and Auckland.

We work with clients in the following sectors:

- Local Government
- Government Departments
- Social Welfare
- Care of Elderly
- Education
- Tertiary Education
- Banking
- District Health Board
- NGO Health providers
- Legal
- Electrical
- Infastructure
Marian Rillstone, Group Manager, Organisational Development and Performance, Dunedin City Council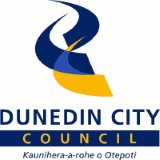 Working with Jan has been rewarding not only because she works with us to solve the issues but because of the manner in which Jan approaches people. Jan worked with our team in a way so we all felt included and got value out of the process. This also meant that we all owned the outcome as well. Jan ensures she understands the organisation context before starting a process which results in a process which is relevant and fits the purpose, she doesn't try and squeeze us into an off-the-shelf solution.




John Llewellyn, HR Manager, Delta

Jan Samuel, Director at Sane Solutions Ltd in Dunedin, is a trusted Consultant whom I have known and worked with for several years. We were delighted last year when Jan stepped in for me for 5 weeks in my busy role as Human Resources Manager at Delta whilst I had surgery and recovery time. Jan is a safe pair of hands and has wide experience in the public, not for profit and private sector. She is an excellent trainer and mediator.
What I appreciate most about working with Jan is her ability to communicate well at all levels. She quickly earns the respect of the people she is working with. Jan is able to deliver the expected results and more - She adds value to any project.

Russell Cookson, Director Consultant, Ocean Safety Ltd
I have worked with Tom for several years and I have found him to be a real pleasure to work with. He is extremely knowledgeable about adult Learning and Health and Safety, with an ability to work well with all types of people. Tom is great to work with he is conscientious, well organised and adaptable. I would recommend Tom to any organisation, he will always add value to any project or organisation.