Tom Samuel - Director, Training Assessor/Moderator, Health & Safety Specialist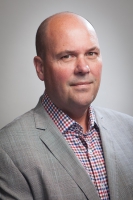 Tom joined Sane Solutions Ltd over six years ago as Director after a 28 year career with the Department of Corrections in a range of roles. Tom has been working with clients establishing health and safety systems and processes, accident investigations, change management, employment investigations, remuneration and bargaining, providing assessment and moderation.
Tom has loved the last six years and has significantly added to his 12 years management experience and 8 years in health and safety, even completing a Level 6 Diploma in Health and Safety Management.
His key skill areas include:
Health and safety management
All aspects of HR and change management
Performance management
Policy reviews and development
Adult learning, training assessment, moderation of unit standards and coaching
Training design, presentation and facilitation
Previous Employment History
While working with the Department of Corrections Tom was involved in: leadership and management of staff, health and safety, security, prosecution, employment issues, and contract negotiations.
In the last 6 years of his time with Corrections he has focused on adult learning, training design, delivery and NZQA assessment up to level 5 on a wide variety of subjects, throughout New Zealand.
Qualifications and Professional Learning:
Currently studying a Post Graduate Diploma in Human Resources (level 7)
Diploma in Health and Safety (level 6)
Certificate in Adult Learning in an international environment (level 5)
Certificate in Health and Safety (level 3)