Jan Samuel - Founding Director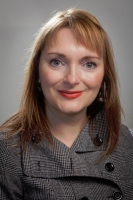 Jan has worked in human resource management internationally for over 25 years, the last 18 years predominantly in New Zealand. Jan is now working permanently in an in-house role as Director of People and Capability for Mercy Hospital.
Her strengths in the areas of are:
strategy, policy and systems development
leadership coaching
performance management
industrial and employment relations
conflict resolution
Change projects
Previous employment history
Prior to setting up Sane Solutions Ltd, Jan spent four years as the HR Director of Presbyterian Support Otago with 1200 employees, managing the HR, capability and development, payroll, health & safety, culture and change management.
In New Zealand Jan has also held senior HR advisory roles for the Otago District Health Board, Acting HR Manager for Southland District Health Board. HR Advisory roles and Acting Area Manager for Department of Conservation and HR Advisory position with the University of Otago.
Professional Qualifications:
Accredited Mediator- LEADR/IAMA
Graduate member of the Corporate Institute of Personnel and Development, UK
Degree in Management - University of Otago